Private Lessons : in German Language
Where?
In Fribourg (Switzerland) and surroundings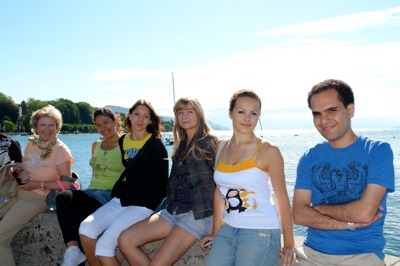 Excursion to the Olympic Museum with the summer course of the University of Fribourg

Would you like
to learn basic German or improve your knowledge in German conversation?

Would you like
to improve your abilities to communicate in German in private or in business?

I offer to you
german courses and private lessons on the various levels of the European language portfolio from A1 to C2.

I assist you to prepare:

Lessons
Lessons can be taken individually or in small classes.

Lessons - Price and time table
To be agreed upon

Textbooks